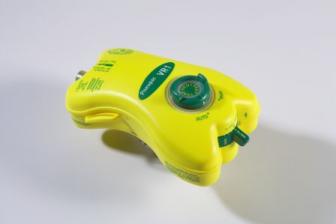 VR1 Vent w/Regulator & Circuit
Smiths Medical is a leading global provider of medical devices for the hospital, emergency, home and specialist environments. Our products are used during critical and intensive care, surgery, post-operative care during recovery, and in a series of high-end home infusion therapies.
Lightweight, quick to set up, accurate in their adminstration and reliable in their operation, PGPVs (Portable Gas Powered Ventilators) are ideal for use in emergency situations requiring basic or advanced life support. With their immediate ability to adapt to changing patient parameters PGPVs provide essential breathing support and overcome many of the problems associated with manual ventilation methods.
Acting as a third hand and eliminating the need for assistance from a second emergnecy professional, a PGPV controls the breathing patterns and administers repeatable tidal volumes at safe, limited inflation pressures. In addition, monitoring and safety features ensure over inflation is prevented.
Pneupac VR1 The VR1 emergency ventilator is a, simple, safe, portable ventilator packaged into a lightweight, palm-sized unit. Rpaid set-up, ease of use, and key clinical features make the VR1 ideal for managing airway emergencies wherever they occur: in transport situations, industrial or commercial settings, hospitals or remote locations.
Product Standard Features:
Pressure relief with audible alarm: Prevents generation of excessive pressure in the lungs. Fixed on the Pneupac VR1. Adjustable on the Pneupac paraPAC and ventiPAC.
Ventilation powered by gas: Eliminates the need for electrical connections of battery supply.
Inflation pressure monitor: Provides visualization of ventilator inflation pressure.
Lightweight & durable for use in the toughest of situations: Drop, vibration and water resistant tested.
MRI Compatible
Optional PEEP capability
Optional Air Mix Feature
---